teachers Info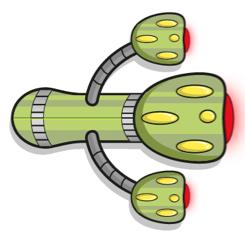 As computers become an ever more integral part of our children's education, the ability to type quickly, efficiently and easily is becoming an ever more crucial skill. With only an hour a week (broken down into three to five short sessions) FunTyper can show a marked improvement in your students' typing ability.
What's more, FunTyper is designed to engage the children, using a combination of un-lockable content, achievements and leaderboards to keep bringing them back. With only a ten minute session at the beginning and end of term to check their progress, you can expect your students to return to FunTyper time and again of their own accord at lunchtimes, after school and holiday clubs, or at home using our special parents' discount rate of £40 a year.
There are plenty of other ways FunTyper can be worked into the school curriculum, such as prize giving at assembly or competitions to beat the teacher!
FunTyper is an online system, so all you have to do is load your browser and go to funtyper.com to login. There's no need to worry about a lengthy installation process, constant updates or network compatibility, everything is online.
Get in touch with us to discuss your requirements.
Special Needs
FunTyper is an excellent tool for making typing accessible to children with special educational needs. Recommended by education psychologists and special needs teachers, FunTyper can be an invaluable tool for children with dyslexia, dyspraxia, or other educational needs.
With short, regular practice sessions, FunTyper can be literally life changing. Using gameplay mechanics that will be familiar to children, FunTyper builds up their muscle memory, making touch typing every bit as instinctive as riding a bike.
Get in touch with us to discuss your requirements.